Climate Ready Maldon is working to raise awareness in the community about climate change and encourage early preparation. Hundreds of Climate Ready packs were distributed to the Maldon community, with a focus on older and vulnerable people.
Packs contained information that included practical actions such how to create cool zones in homes, making bushfire, emergency and heatwave plans and raising awareness of climate change impacts. Community workshops were delivered by project partners, Maldon Hospital and the Maldon Fire Brigade.
A volunteer action group continues to work with Maldon residents to assess their homes and make adaptive changes to homes and behaviour.
Connecting The Dots In Maldon
We're grass roots organisation – we're activist organisations really, we can make change in the community.
Amy Attkinson | Maldon Community House Coordinator
As the coordinator of Maldon Neighbourhood House, Amy Atkinson is at the heart of a vibrant, engaged and active community where the median age is approaching 60. Climate change isn't talked about much in Maldon – even though the impacts of are likely to have a disproportionately negative affect on older people.
In this soundwork Amy walks us through the Climate Ready Maldon project, and how she went about creating awareness of the impacts of climate change and the ways individuals can and need to better prepare for it without trying to get everyone onto the same page.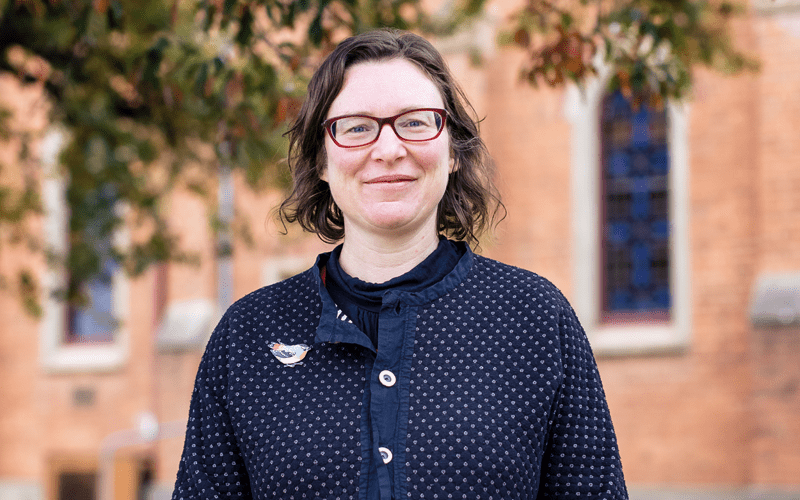 Featuring
Amy Atkinson, Anna Robertson, Miranda Bone, Bernie Kriss, Lindsey Glover, Anthony Morrey and Andy McInnes.
Presenter / Producer: Kyla Brettle 
Music: Rob Law
Images: Carmen Bunting
Executive Producers: Dona Cayetana and Geoff Caine
We acknowledge and respect Victorian Traditional Owners as the original custodians of Victoria's land and waters, their unique ability to care for Country and deep spiritual connection to it. We honour Elders past and present whose knowledge and wisdom has ensured the continuation of culture and traditional practices. We are committed to enabling self-determination for all Aboriginal people and aim to work closely with the Aboriginal community to drive action and improve outcomes especially in the context of a changing climate.