Individuals and communities have the housing, food, financial security and access to the services they require
Objectives to achieve goal:
Heat waves are severely impacting individuals and families who are living in thermally inefficient housing including public housing, private rental and privately-owned accommodation.
The highest temperatures in the region are often recorded in the lowest socio-economic areas where there is a lack of green space and a high proportion of people who are vulnerable to heat. This includes the elderly, those who are socially isolated and those who do not have, or cannot afford to run, air-conditioning (including young people).
Living in these conditions considerably decreases people's capacity and ability to adapt and recover from the effects of extreme heat and heatwaves. The flow on effect puts a significant burden and cost onto local health, social and welfare services.
Due to the impacts of COVID-19 pandemic there may be higher than expected growth as people move away from metro Melbourne. This growth is putting pressure on low cost housing in the region and increasing the risk of homelessness especially for youth, older women and low-income families. Timely, proactive and adaptation-aware planning will be needed to ensure that climate ready secure housing is available to all.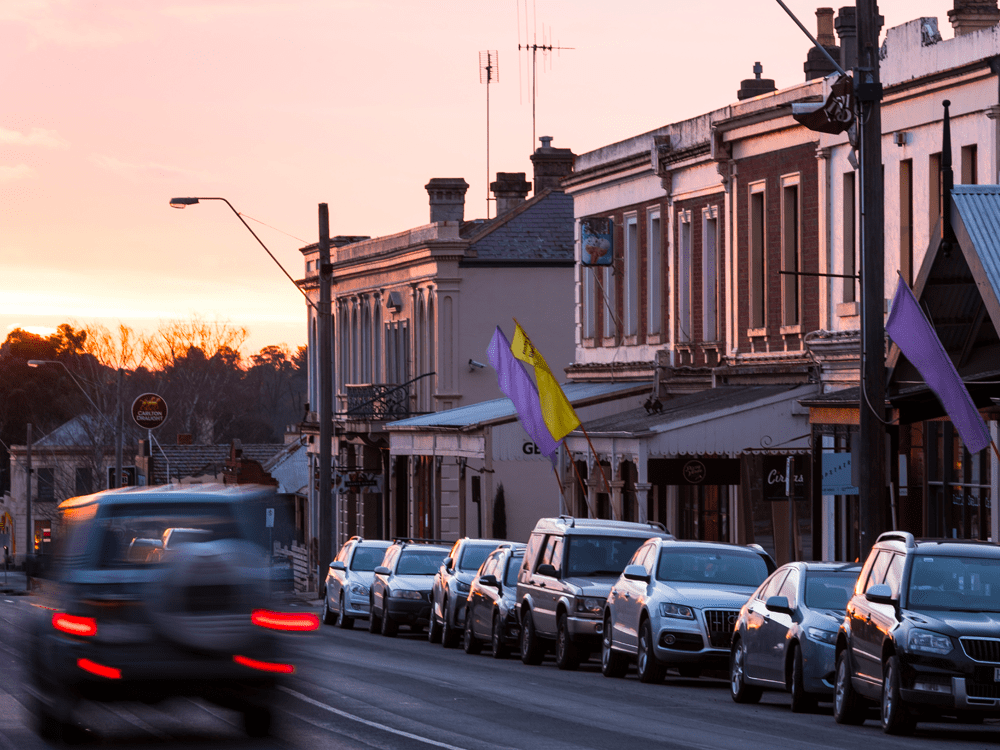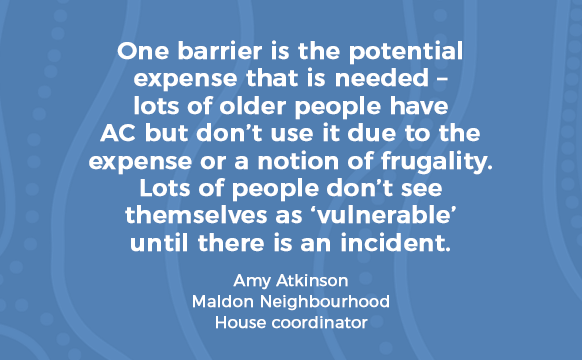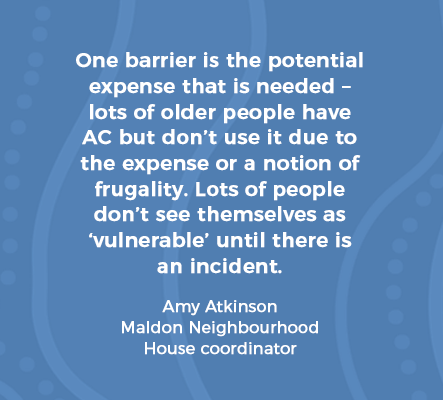 Provide free energy and water assessments for low-income households
Encourage alternative housing models
Deliver workshops for low cost retrofitting of houses for liveability
Increasing temperatures, changing rainfall patterns and higher frequency of extreme events are affecting regional food security.
Impacts of COVID-19 have highlighted how reliant most communities are on non-local food. There has been a resurgence in locally grown produce and home gardens, as well as interest in traditional bush foods.
To secure our food system we need to diversify to offer a range of opportunities for community members to grow (and sell) food. Investing in spaces, such as community gardens/supported agriculture, can increase access and reduce barriers to participation while minimising outlay for those without access to growing space.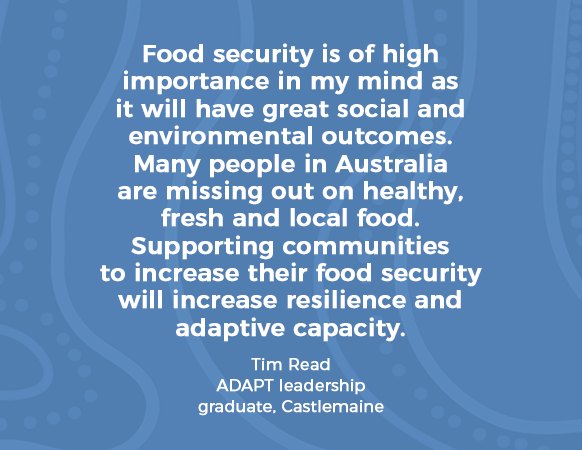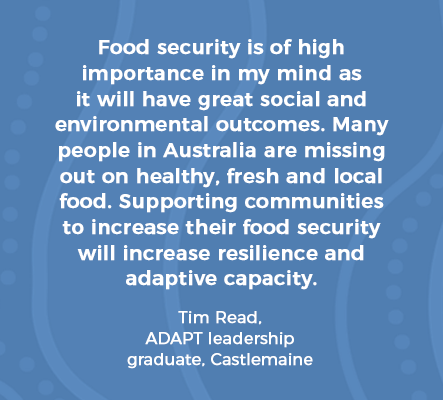 Support First Nations' led bush food projects
Connect multicultural growers with landholders to scale up food production
Invest in community garden spaces particularly in communities with low food security
The challenges of climate change also bring opportunities.
While the rapid growth in renewable energy in our region is a positive mitigation action it's important that the benefits of these new industries are equitably shared with local communities. Renewable energy isn't the only climate-related sector primed for growth. Other opportunities include health and human services, eco-friendly construction and green space management to help regional towns and cities prepare for changes in climate. The technologies and skills required for climate ready jobs will provide an opportunity for regional youth to innovate and develop new skills and competencies needed in a future workforce.
Proactively positioning the region for these opportunities also promotes skilled migration in a similar way to that seen in agriculture and the health sector.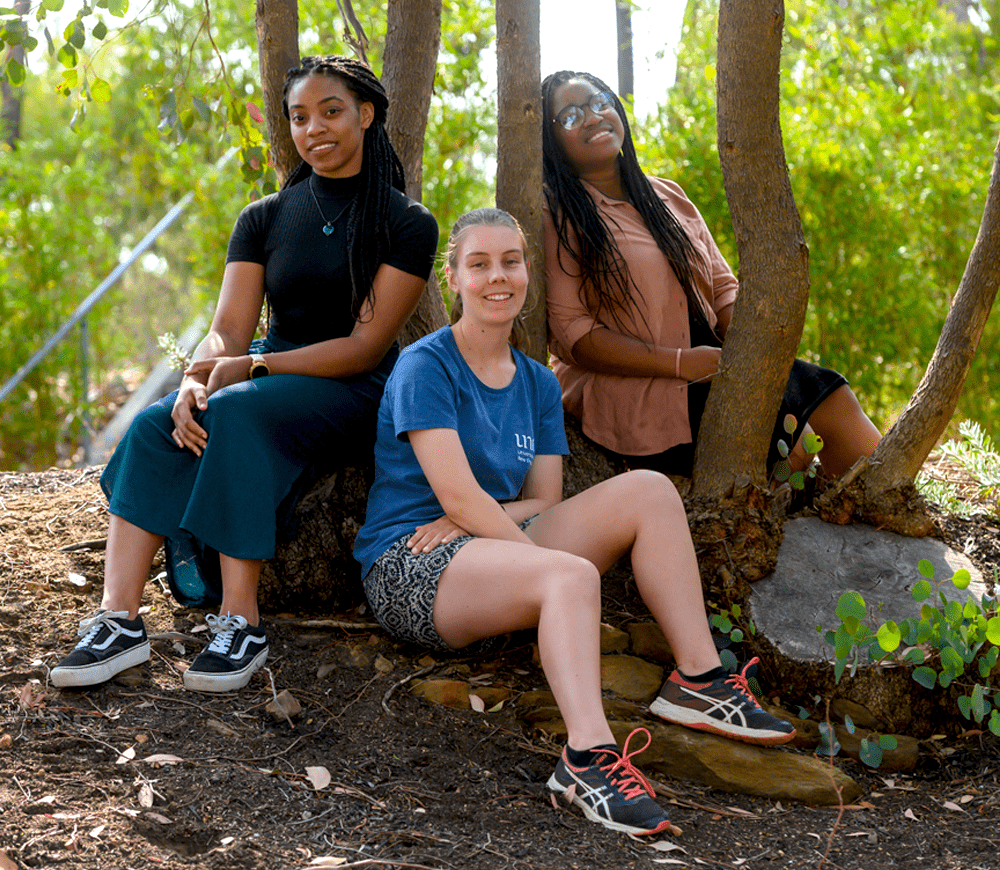 Explore scholarship opportunities for regional youth in climate ready careers
Develop strategies for regional retraining in new industries
The vulnerability of regional communities to the impacts of climate change is influenced by their ability to access services.
People living in small regional towns and isolated communities (particularly elderly and those with existing health conditions) may already have limited public transport and experience economic disadvantage and digital inequity.
Young people or those from new and emerging migrant communities may not drive or have access to a reliable vehicle. The distances between where they live and the services they require, can make fuel costs prohibitive.
An unfavourable combination of these factors leaves many people and communities in our region more vulnerable.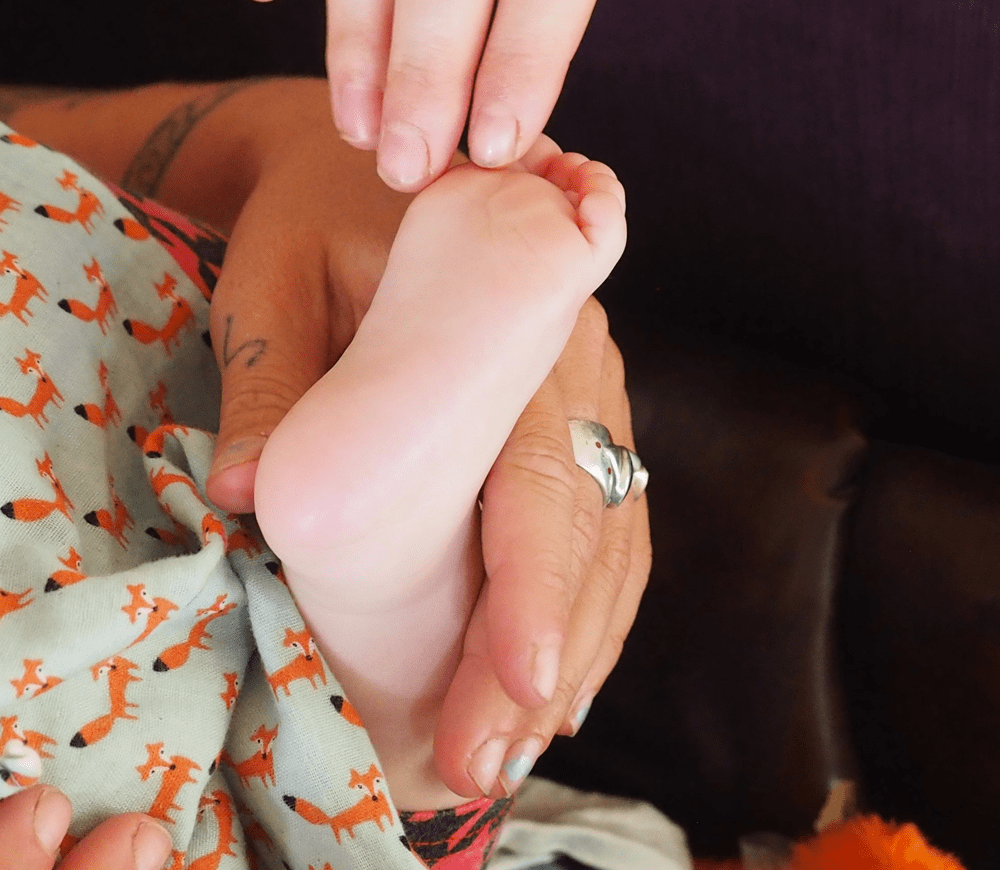 Resource community-based transport alternatives
Deliver mobile support service programs
Climate change-induced crises such as bushfires and floods exacerbate existing vulnerabilities in our communities.
The elderly, those living with disability or existing health conditions, people with limited English proficiency, people experiencing homelessness, pregnant women and babies, Aboriginal people and people who cannot drive (including young people) are particularly at risk. Emergency events have also been shown to worsen domestic violence rates to which women and gender diverse people are particularly vulnerable.
While we all have a role to play in managing risk and responses to emergency events, we cannot expect people to prepare if they don't have the physical capacity or funds to do so. We need to support local communities and neighbourhood groups to identify those at most risk and support them with the resources required to address the risk.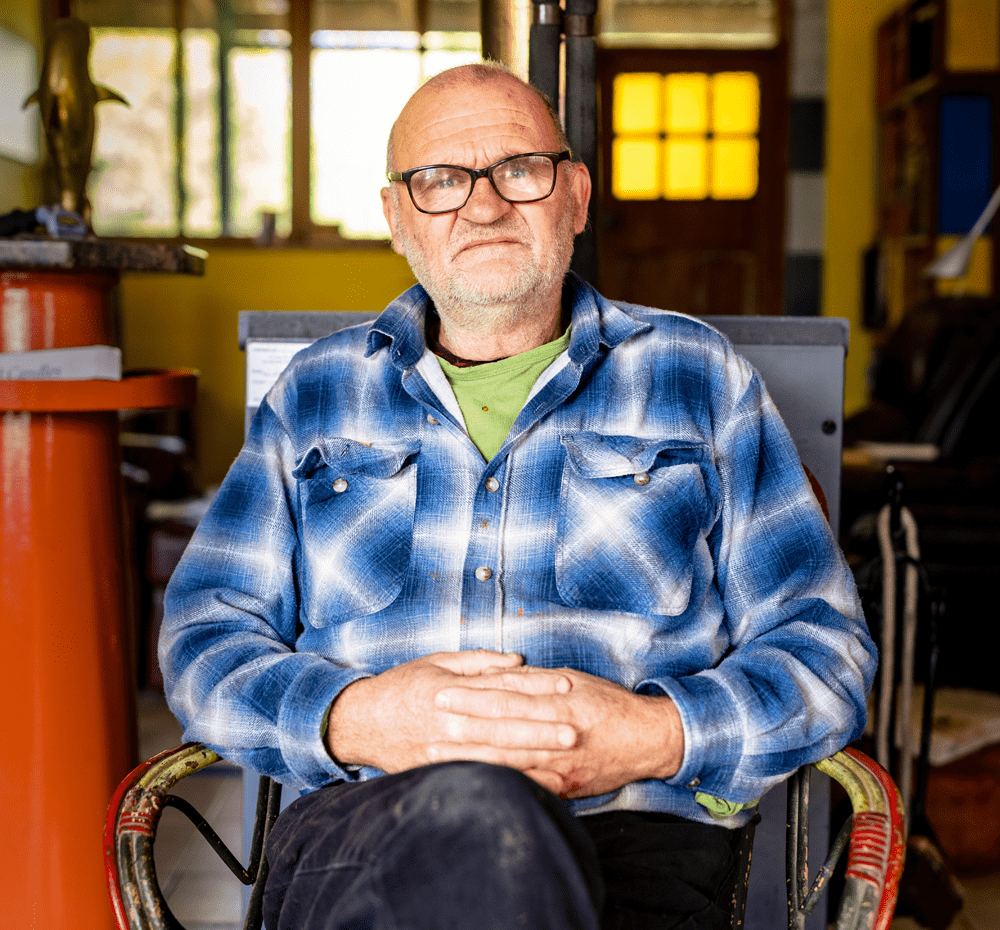 Provide essential emergency equipment for households
Set up community heatwave shelters able to accommodate overnight stays, particularly in remote communities
We acknowledge and respect Victorian Traditional Owners as the original custodians of Victoria's land and waters, their unique ability to care for Country and deep spiritual connection to it. We honour Elders past and present whose knowledge and wisdom has ensured the continuation of culture and traditional practices. We are committed to enabling self-determination for all Aboriginal people and aim to work closely with the Aboriginal community to drive action and improve outcomes especially in the context of a changing climate.