Businesses have the knowledge and resources they need to make confident decisions for operational continuity and competitive advantage
Objectives to achieve goal:
To support the different types of business in the region, a range of different approaches are required to communicate the risks of climate change in a way that empowers employees and employers to adapt.
Businesses must be informed of the potential risks or impacts of changing climate. They also need to be aware of the opportunities available to address the risk to a range of critical functions such as finance, marketing, procurement, logistics, and operations.
There is limited localised and trusted information for business owners, employees and employers that introduces the relevance of climate change risks, opportunities and dependencies.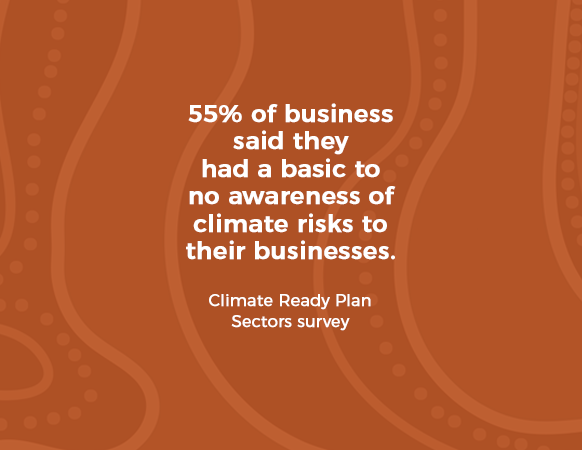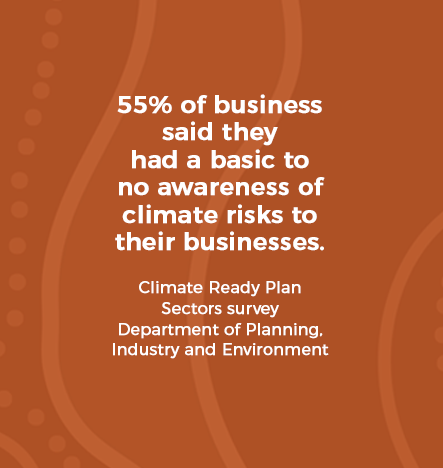 Establish a climate risk and extreme weather information hub and support service for business to access locally relevant risk information
Create a climate change risk screening and management tools for sole-trader, small and medium businesses
Loddon Mallee businesses operate in unique environments, making managing climate risk bespoke in most cases.
It is important that climate risks are clearly identified and validated with local data, information, and local experiences of how risks present in 'in our own backyard'.
Considering vulnerability to extreme weather events or climate risks to different parts of their business can range and, in some cases, can be complex or expensive. All types of business must have access to support and resources to help make adaptation decision around their staff, assets, markets, logistics, finance and or processes.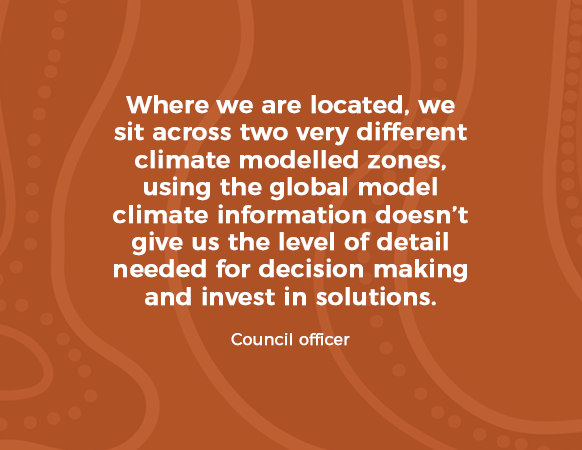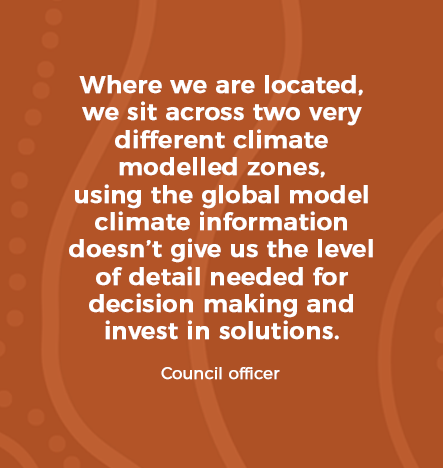 Establish support services that offer affordable vulnerability assessments for sole traders, small and medium businesses
Support industry targeted tools, monitoring systems and modelling for short and long-term climate changes and impacts
Case studies and data from completed adaptation projects are needed to give businesses the confidence to act on solutions that will work for them.
While there has been significant work undertaken around top-down theoretical approaches to climate adaption, there is less information on implementing projects and solutions.
There is rich knowledge of climate adaptation solutions captured in the living history of First Nations' peoples. As we move towards more sustainable economic practices this knowledge will open many opportunities.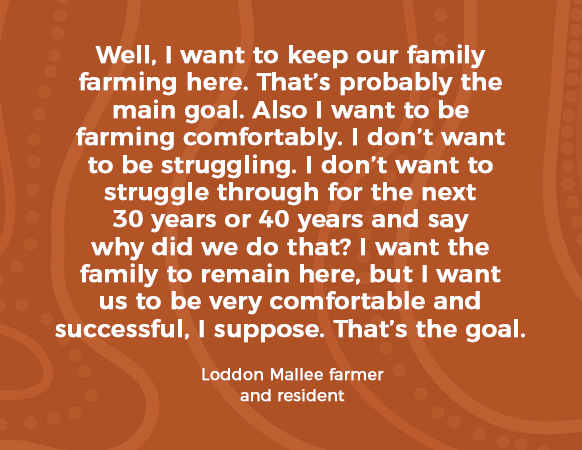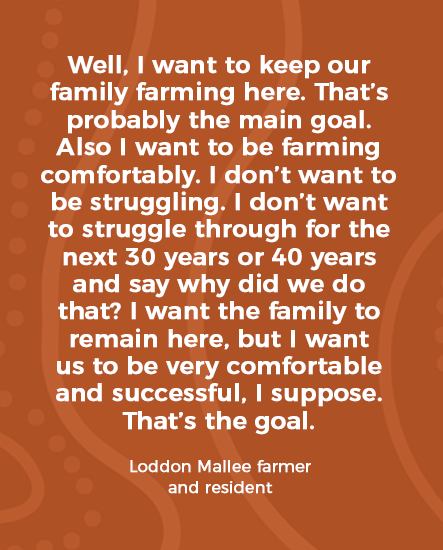 Provide more learning opportunities to improve the skills and capacity of practitioners, industry, community organisations and the public to understand and implement responses to climate change
Develop partnership projects for First Nations' people to respectfully share knowledge and create opportunities for more sustainable businesses
We acknowledge and respect Victorian Traditional Owners as the original custodians of Victoria's land and waters, their unique ability to care for Country and deep spiritual connection to it. We honour Elders past and present whose knowledge and wisdom has ensured the continuation of culture and traditional practices. We are committed to enabling self-determination for all Aboriginal people and aim to work closely with the Aboriginal community to drive action and improve outcomes especially in the context of a changing climate.