Mildura Community Water Bank
The Food Next Door cooperative, connects underutilised farmland with landless framers to develop small-scale regenerative agricultural projects.
These projects require access to affordable irrigation water which, in times of water scarcity, can be up to five times the regular price. To increase the security and resilience of local food sources during the periods of low water supply, the community-owned water bank project was developed.
The Mildura Community Water Bank supports these farmers to build a sustainable local food economy and provide affordable fresh produce to the community. Donations of water are received by the Bank from water holders for members, and funds donated are used to buy water. To date, 11.6 megalitres of water have been contributed to this unique initiative.
Rethinking how we farm in Mildura
When fresh water ecologist and slow food advocate, Deborah Bogenhuber witnessed Mildura's agricultural land whipped into the relentless dust storms of 2019-20 – she wanted to leave. But instead, she decided to stay do something about it.
In this soundwork hear how Deb and her community started responding to the problem of food sovereignty and then found themselves dealing with the issue of water scarcity – and ultimately how a story about being forced to leave your homeland can turn into one of finding community and a place to grow and belong.
Produced by ADAPT Loddon Mallee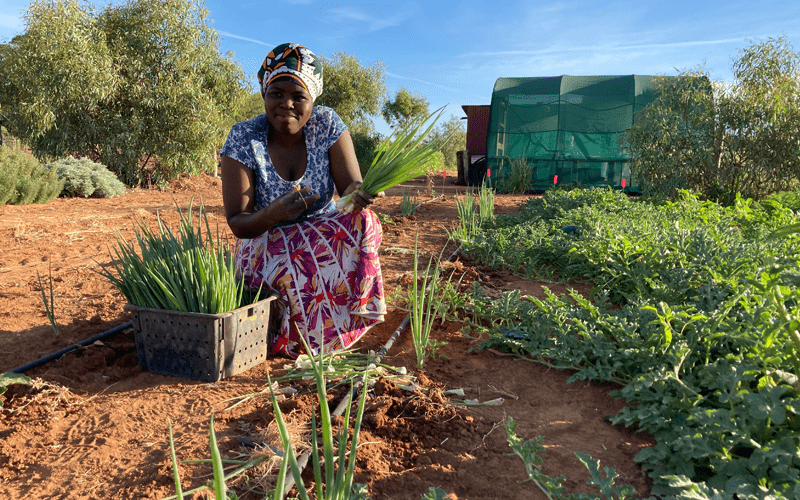 Featuring
Deborah Bogenhuber, Bill McClumpha, Joselyne Majambere and Jen Douglass
Presenter / Producer: Kyla Brettle 
Music: Rob Law
Images: Carmen Bunting
Executive Producers: Dona Cayetana and Geoff Caine
We acknowledge and respect Victorian Traditional Owners as the original custodians of Victoria's land and waters, their unique ability to care for Country and deep spiritual connection to it. We honour Elders past and present whose knowledge and wisdom has ensured the continuation of culture and traditional practices. We are committed to enabling self-determination for all Aboriginal people and aim to work closely with the Aboriginal community to drive action and improve outcomes especially in the context of a changing climate.